FiberFin Announces New Duplex Professional Installer Kit
Yorkville, IL – FiberFin, Inc. is proud to announce its newest addition to its professional line of tools. This new professional installer kit is meant for Versatile Link or REDLink connectors. We have had a simplex version of this kit for some time now, but this is the duplex version, and we couldn't be happier to finally unveil this new kit. FiberFin sells two version of this kit, latching and non-latching, and both are available on our website at www.fiberfin.com.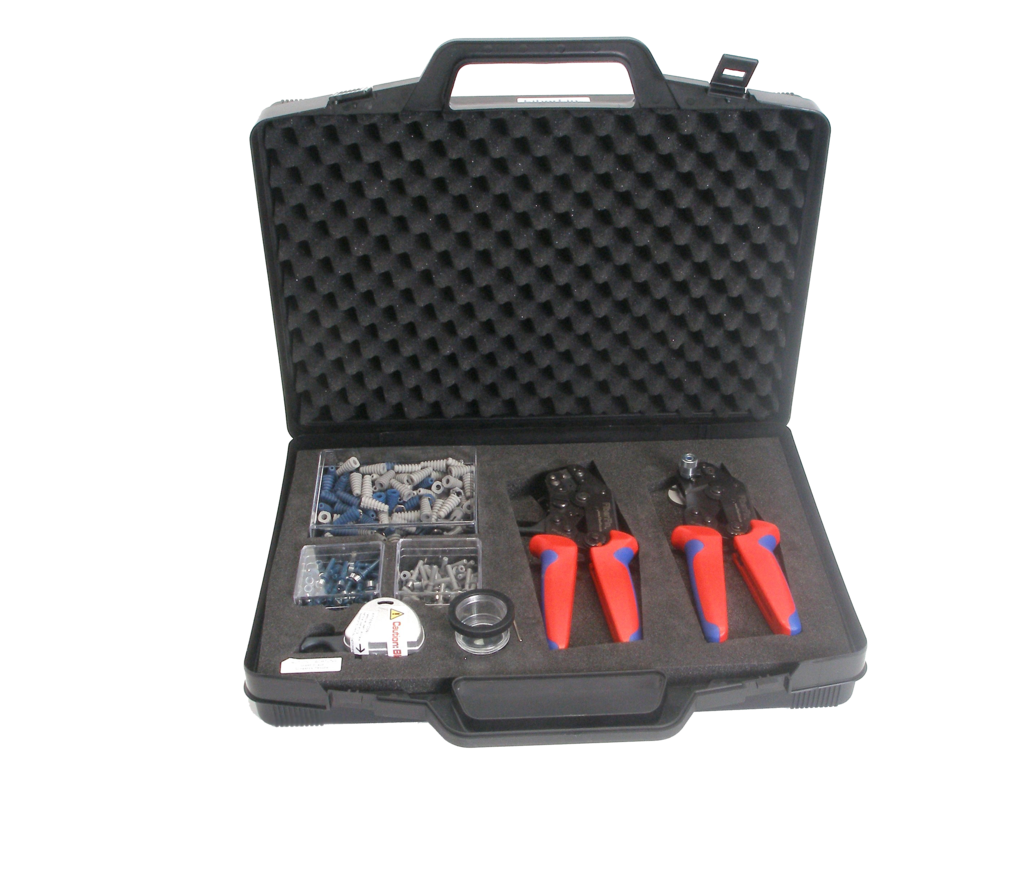 This new professional toolkit includes the following items:
- 1 Simplex/Duplex Crimp Tool
- 1 Simplex/Duplex Finishing Tool
- 1 Extra Cutting Head
- Simplex and Duplex REDLink Connectors, 20 Each
For more information on this new toolkit, please visit our website at www.fiberfin.com. Be sure to visit our YouTube channel at www.youtube.com/fiberfin for a brief video on how to use this kit, including a short demonstration, and subscribe so you don't miss any of our upcoming informational videos!
About FiberFin:
FiberFin has the largest variety of POF plastic fiber optic products in the world. With this large variety of products, and being a full line distributor of every major brand in the polymer optical fiber market, FiberFin is also one of the largest custom assembly manufacturers. FiberFin carries a large inventory to serve our customers in the industrial and factory automation, sensing, and medical markets. As an industry leader in POF termination technology, automation, and standards work, FiberFin is your one stop shop for all your POF needs.
Visit our website or follow us on Social Media by clicking any of the icons below!